Present your design in a professional way
Prototype, Collaborate, Get Feedback!
Polind PSD Template
Polind is a creative template with flat and modern look. It is suitable for companies or organizations that provide tourism services. It can be used to introduce, provide general information on popular tourist destinations, reserve, find tickets etc.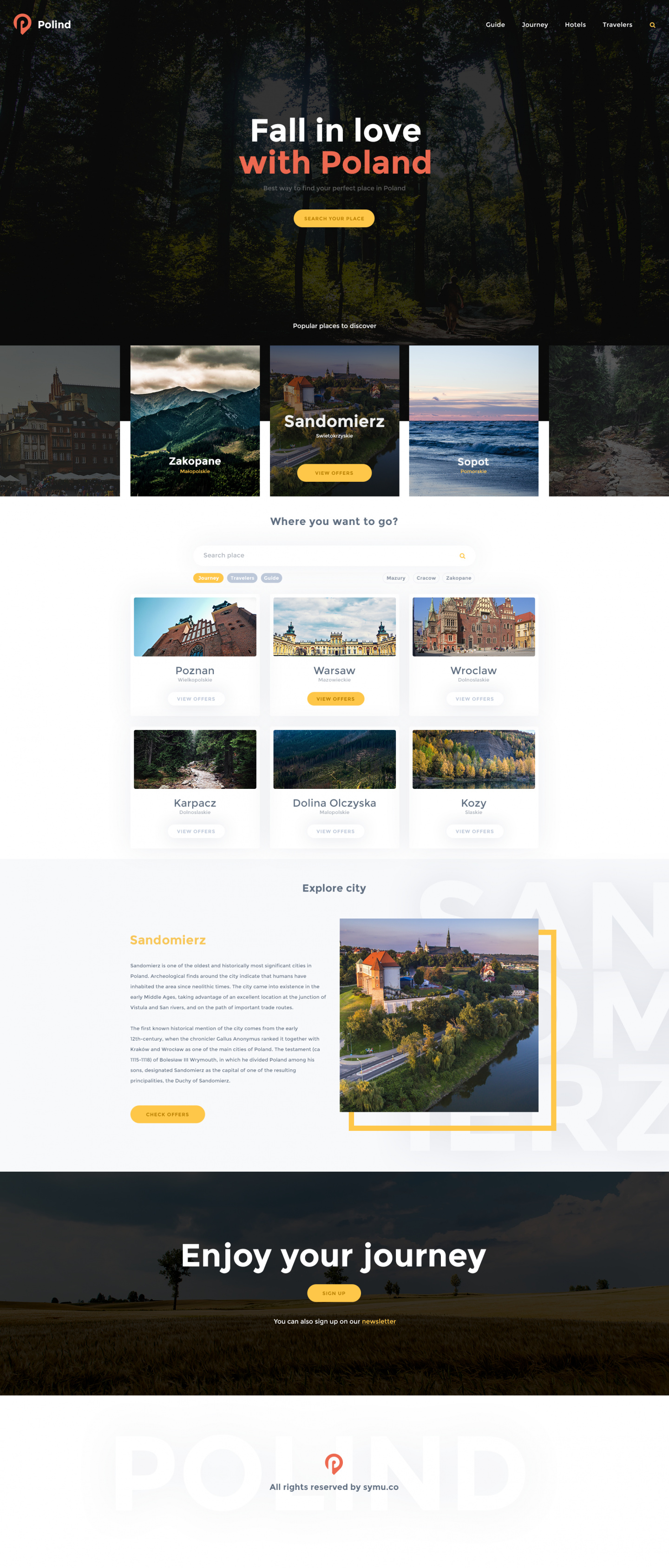 ---
More free templates
Download more resources from Symu
Download PSD
Write your email, we send you download link by email!
Activate your account
Check your email and activate your account
If you don't have an email from Symu check the spam folder.
If you can't activate your account, just contact us contact@symu.co.